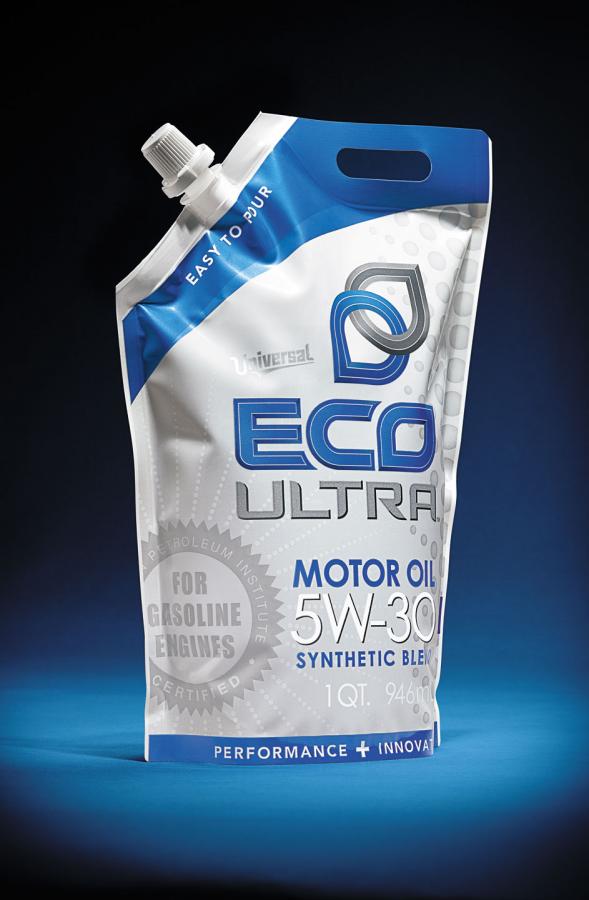 Universal Lubricants is the first U.S. retail motor oil to pour into a sustainable, flexible stand-up pouch. Compared to conventional rigid plastic bottles, the durable, lightweight Eco Ultra FlexPak is made with 25 percent less material, and it is intended to offer a faster, easier and cleaner way to change oil. It also gives retailers an opportunity to offer their customers a high-performance product in an environmentally responsible package.
For the company, it reduces transportation cost and storage cost as the pouch is flat before filled. and for consumers, the pouch won't need as much disposal space as a rigid bottle does.
LOGOS packaging is leader in spout pouch. Our spout pouch can not only be used for babyfood, beverage, but also engine oil. By applying die cut, the pouch can be made into variety shapes. Here is an example: More attractive.
Get contact with LOGOS expert and get the best packaging solution for your products!