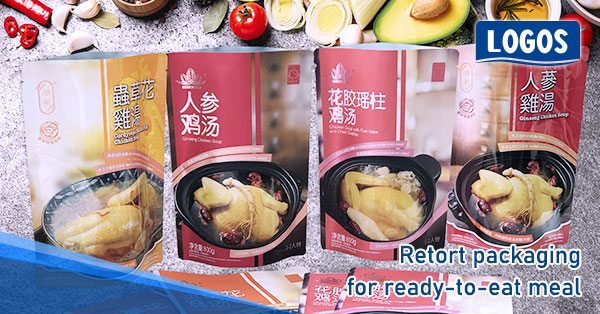 Retort pouch definition
"A retort pouch is a kind of flexible packages in which prepared food is hermetically sealed for long-term storage without refrigerated."
(1997, Webster)
Retort is the process that uses heat and pressure to cook food in a durable and strong, sealed package.
Normally retort pouchs are made up of metal foil and plastic laminate pouch, with some wide seals, can apply on the sterile packaging of a wide range of products, that can be fully cooked food or liquid, thermo-stabilized meals such as ready-to-eat meal that can be re-heated by hot water, or through the use of a heater, or eaten cold. Retort pouches are lighter in weight and lower cost on logistics. Retort pouch is the most acceptable form in preservation of food in rigid, semi rigid and flexible packaging system.
While make use of this technique, before sealed into the retort pouch, raw or cooked food which is first prepared. The pouch is then heated to around 120°C for a few minutes under high pressure, inside retort or a autoclave machine.
All commonly occurring microorganisms are killed in this heating process, to prevent it from spoiling.
---
Logos Packaging – Flexible Packaging Manufacturer
Contact us to Get a quick quote / Get a sample / Packaging Consultation
Website: http://logospack.com.hk/
Email: sales@Iogospack.com.hk
Phone: +852 3527 2208
Please follow our LinkedIn page to get most update information
#LogosPackaging #RetortPouch #flexiblepackaging #readytoeatmeal #foodpackaging