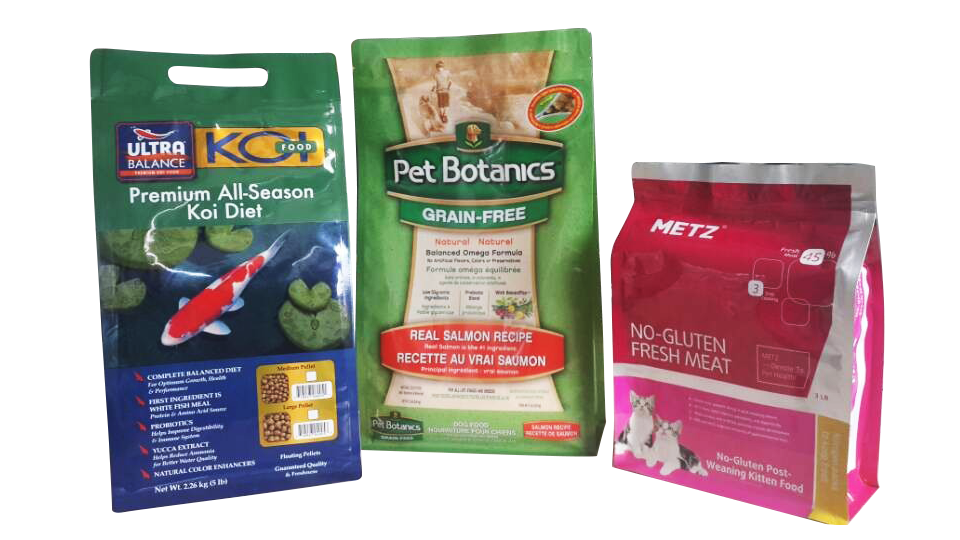 Why Flat Bottom Bag?

1) The preformed, flat-bottom pouch structure is PET/PA/WPE, plus a built-in, press-to-close zipper. The material is rotogravure printing in 8 colors.The box pouch format serves to billboard the product and give it excellent shelf presence. The eye-catching snow-white bag with flat bottom stand uprightly. And the side gussets are terminated below the pouch opening, allowing clean zipper placement across the top of the pouch. Tear notches provide easy-opening convenience for consumers.

2) Provide maximum merchandising flexibility for retailers. With wide seals and a stable base, these bags look great displayed standing up on the shelf. With no seal in the bottom and registered print on all five panels, provides an excellent graphics billboard when displayed lying down.

3) In addition to the ability to combine different substrates to obtain high-barrier structures that are light-weight and protect the product for added shelf life, and the ability to marry two different webs and make a truly square package that has the display qualities of a fiberboard carton and the cubic dimensions for easy loading into cartons and cases."

4) Compared to other packaging formats, like multi-wall paper bags, plastic material is sturdy and will lessen the likelihood of unsaleables through the supply chain. In the meantime, the package offers benefits from a sustainability perspective, with 30% less material required and reduced shipping weights. And once the product is consumed, there is 30% less disposable waste potentially going to landfills.

5) Flat Bottom bags are available with value added features like press-to-close reclose, slider reclose and carrying handles.

HK-based Logos Pack Corp. (852 35272208) serves as business unit of LOGOS packaging. Rudy Zhao, Team leader of LOGOS Pack, notes, "We Logos Pack is able to produce the oversea pouches because of our outstanding printing capabilities and different format of pouch.

For futher details, please contact us!
#Pocket Zipper, #Top Slider, #Hanger hole, #Laser Score, #Tear Notch